Autopilot Updates
We just released the latest version of Autopilot. You can now experience Enhanced Autopilot features including Traffic-Aware Cruise Control, Autosteer, Auto Lane Change, Parallel + Perpendicular Autopark, and Summon. Automatic Emergency Braking, Forward + Side Collision Warning, and more advanced safety features are also active and standard.

All Tesla vehicles have the hardware needed for full self-driving capability at a safety level substantially greater than that of a human driver. And Tesla vehicles continue to improve with over-the-air software updates, introducing new features and improving existing functionality to make your vehicle safer and more capable over time.

5-Star Safety Rating
This week, the National Highway Traffic Safety Administration (NHTSA) awarded Model X a 5-star safety rating in every category and sub-category, making it the first SUV to ever earn a 5-star rating across the board.

In addition, NHTSA's independent testing proved that Model X has the lowest probability of injury of any SUV it has ever tested and overall second, only to Model S.

At Tesla, we are committed to building the safest cars on the road while accelerating the future of sustainable energy.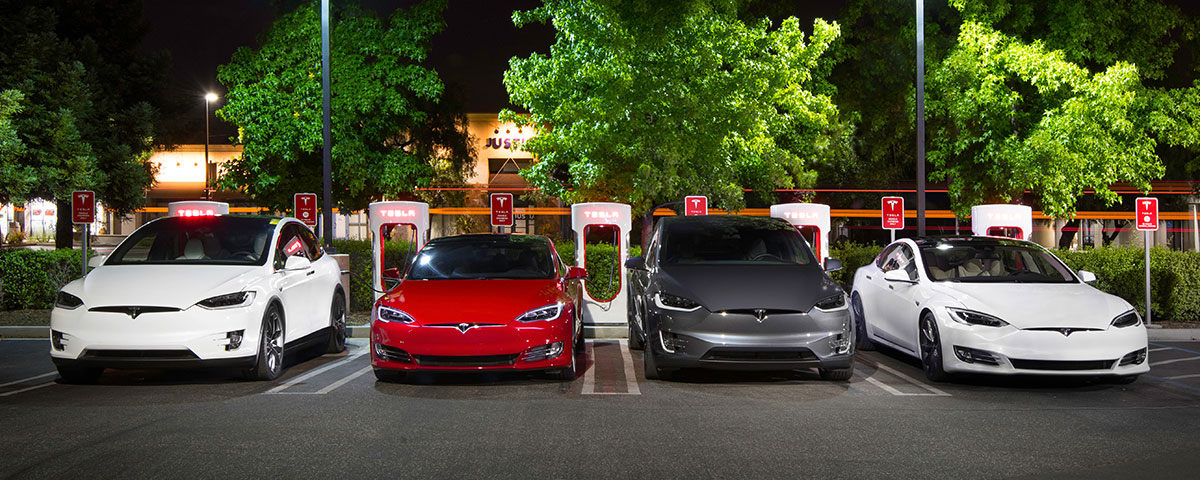 Referral Program with Free, Unlimited Supercharging
We updated our Referral Program to allow Tesla owners to give five friends free, unlimited Supercharging, along with $1,000 in credit toward a new Model S or Model X. As a thank you, owners with one referral will receive a drivable Tesla Model S for Kids. Other awards include a set of four 21" forged-aluminum Arachnid wheels, a Founders Series Powerwall 2, and a VIP invitation for two to our Tesla Semi Truck Unveil Event. Check out the full program details here.